originally published: 09/24/2020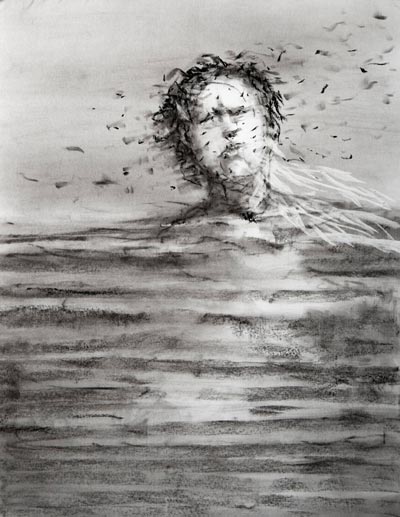 (JERSEY CITY, NJ) — Art House Gallery is currently presenting "Air and Space", a collection of recent ceramic sculpture and charcoaldrawings by Winifred McNeill, now through Sunday, September 27, 2020. Masks required, only 8 people will be allowed in the gallery at a time. Contact information will be collected for contract tracing. Private appointments are also available, please email Andrea McKenna for assistance. 
Winifred McNeill's art practice merges a range of disciplines including sculpture, ceramics, drawing and painting. New works began in December 2019 at the European Ceramic Work-center (EKWC) art residency in The Netherlands. 
Without any notion of the coming pandemic, they were completed during the lockdown. The ideas deepened and darkened over the months as the plague blew through the air. Comprising of four interconnected series, the work in this exhibition positions Air and Space as forceful protagonists in a drama enacted with the figure. These intimate works speak to the vulnerability felt by us all. 
"What makes these works special is the intuitive nature falling in line with the current status of our nation and the world."
Art House Productions is located at 262 17th Street in Jersey City and is a 5,500 square foot facility with elevator access, accessible bathrooms, and wheelchair ramp accessibility. For additional accessibility requests and inquiries, please contact [email protected] or call (201) 918-6019.
Art House Productions is a 501(c)(3) nonprofit arts organization committed to the development and presentation of the performing and visual arts in Jersey City, NJ. Art House Productions produces and presents original theater, events, visual arts, adult and youth arts education classes, festivals such as Your Move: New Jersey's Modern Dance Festival and the Jersey City Comedy Festival, and the free city-wide arts festival, JC Fridays.  
---