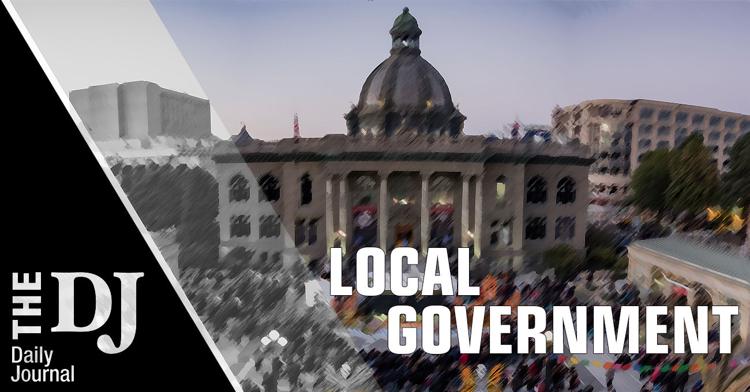 The Belmont City Council has adopted a public art master plan that will guide future public art projects in the city, and in November will determine a development fee to help fund them.
"We've been continually looking for new ways to install art in all its forms in the city," said Parks and Recreation Director Brigitte Shearer at a Sept. 8 meeting. "[The plan addresses] how we go about raising funds for and introducing art into the city, whether that's through working with private developers or on city projects and working with local artists in the city."
The idea for the plan came from Councilwoman Davina Hurt, who is on a committee formed in 2017 along with Councilwoman Julia Mates that's focused on "enhancing the distinctive character in the city," Shearer said.
Hurt said developing a plan to expand public art in the city has been a goal since she joined the council.
"Since 2015, since I was elected, this was one of my goals so to see it come to fruition is really exciting," she said.
The plan includes a series of short- and mid-term recommendations, with the former category being within one to two years and the latter being within three to five years.
Short-term recommendations include creating a pilot program for pop-up art, commissioning temporary art projects at Twin Pines Park and "busy and unexpected" locations in the city, as well as creating an incentive for new businesses on El Camino Real to create artistic neon-style signs that "complement the existing iconic style."
Long-term recommendations include art projects to enhance the four gateways to the city, making Ralston Avenue an "avenue of the arts" and creating up to six permanent artwork markers celebrating Belmont's history at different locations in the city. The plan also recommends including art in future capital projects in the city, including the new Belmont Community Center.
Mayor Warren Lieberman said the new master plan re-establishes art as a council priority.
"Somehow we ended up in a city where we always believed art was important, but we didn't always act on it as much as we could," he said. "I think this [plan] brings us back to a place where we now have a plan that we've never had. It makes it more concrete."  
To raise money for future art projects and the above recommendations, the council is considering adopting a public art in-lieu fee in November. Councilmembers expressed interest in a fee that is .5% to 1% of a development's building permit value.
Staff is recommending the fee apply to new commercial projects that are 10,000 square feet and above, new residential development with more than five units and new mixed-use development that is greater than 10,000 square feet. Staff is also proposing the fee apply to "significant remodels."
Affordable housing and reconstruction projects following a disaster such as flooding or fire will likely be exempt from the fee.  
Councilmembers appeared largely on board with staff's recommendations, but some felt the above thresholds are too small and want more research conducted before making a final decision.