From tussar & Maheshwari saris to trendy & quirky designer wear, the annual exhibition has lots more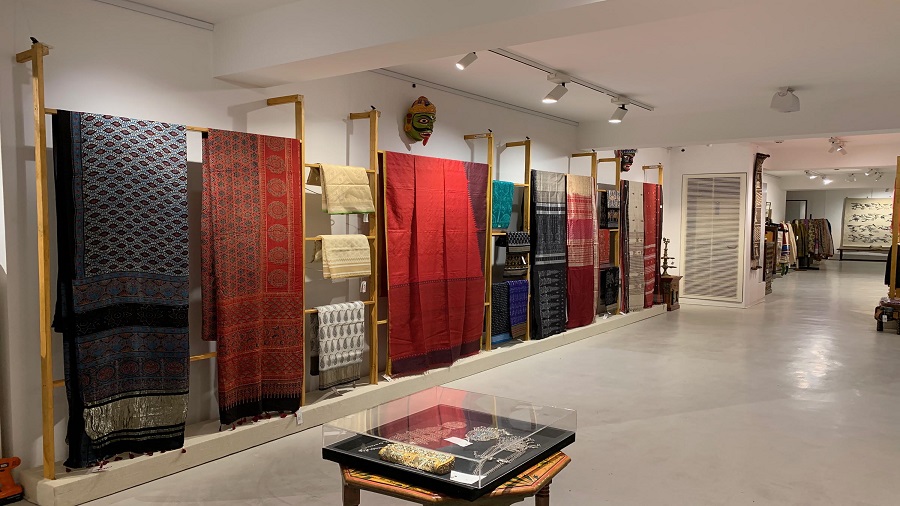 ---
---
Art to artefacts, apparel to accessories, CIMA Gallery's annual lifestyle exhibition — Art in Life — is a treasure trove for all those in love with the finer things in life. The month-long exhibition, that opened on September 21 at CIMA Gallery and Studio 21, features thoughtfully curated pieces from across the country — saris by master weavers to handcrafted ethnic jewellery, handwoven dhurries to edgy designer-wear.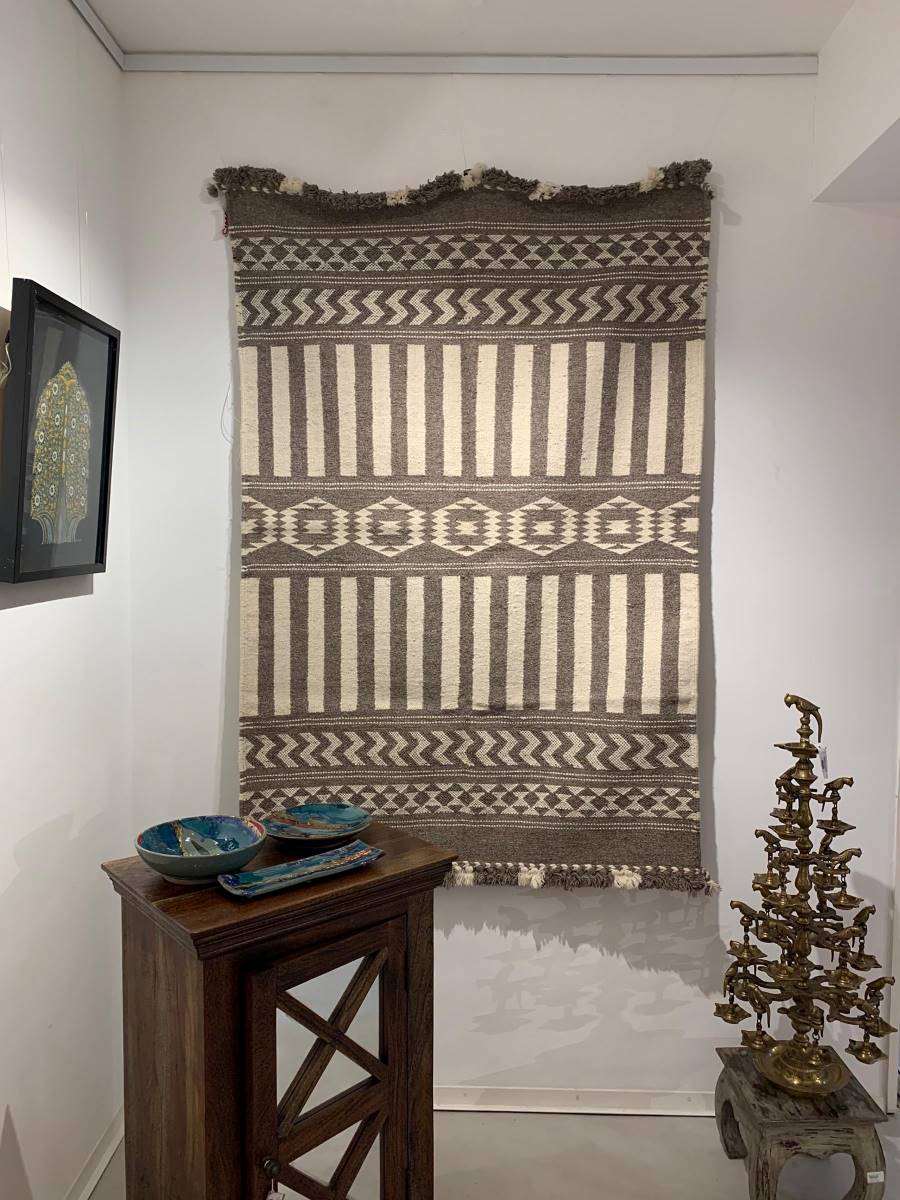 This year, while following every pandemic protocol, the focus is on organic materials, fibres and weaves and colours. "We have a lot of tussars this year. They are light and wearable but with a rich and stylish look," said Rakhi Sarkar, director, CIMA Gallery. One of the highlights of this segment are Koraput saris, traditionally woven in heavy cotton, but recreated in tussar for Art in Life. It isn't just Odisha saris that one can look forward to, CIMA has worked with NGOs in the neighbouring state to curate ethnic jewellery with old, traditional designs.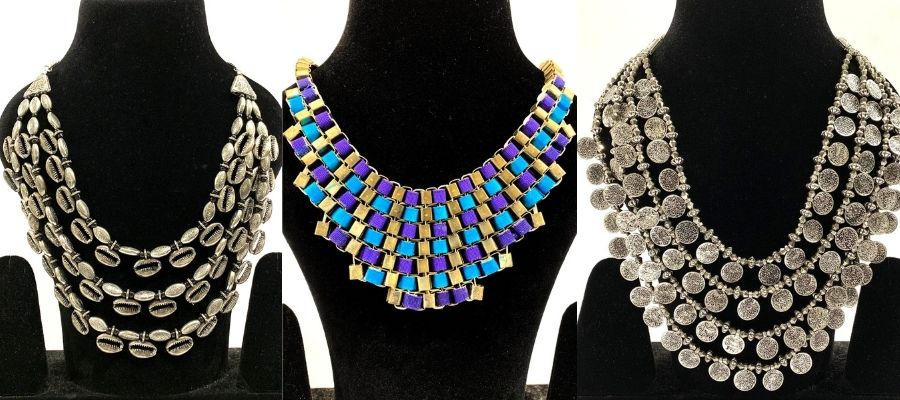 Art in Life is also joining hands with Sally Holkar, the founder of WomenWeave and integral to the revival of the Maheswar weave, to showcase some in silk and cotton. "We will work with her on an ongoing basis for our online collection, but for Art in Life we have a small collection of Maheswari saris. They are light and dressy and perfect for the festive occasion," said Sarkar.
Keep an eye out for the mix of stylish and quirky, unique and edgy that young designers like Abhishek Dutta, Parama Ghosh, Paromita Banerjee, Rimi Nayak and Sneha Arora add to the exhibition with their line of clothes.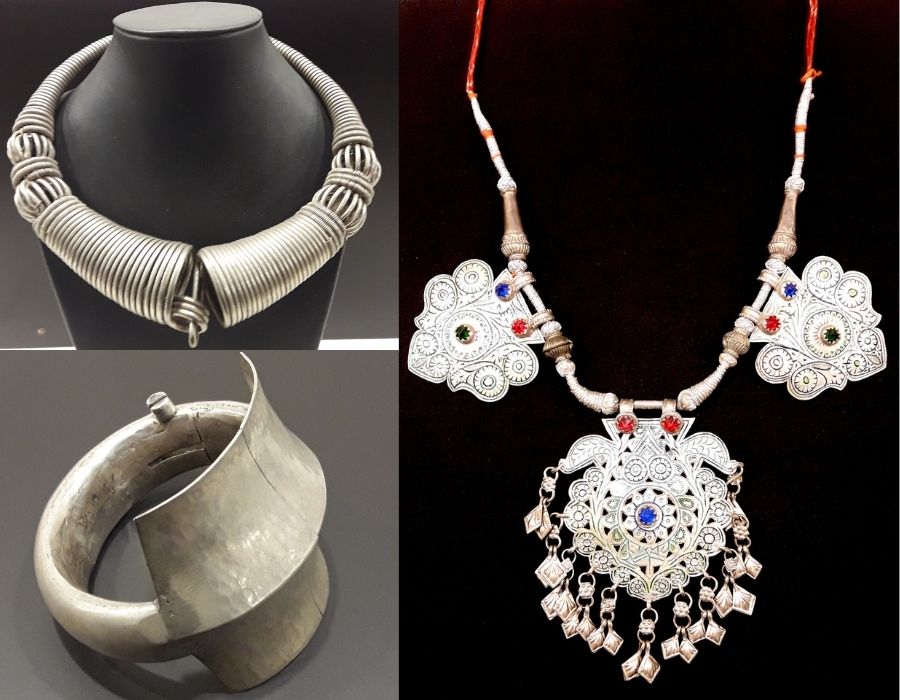 "We have a lot of handwoven linen Western and Indo-Western wear for both men and women. They have an interesting look and they are eco-friendly," said Abhishek Dutta, whose collection, Parole, being showcased is a sustainable brand created by the inmates of correctional homes. "Our target group is young men and women and we have a variety of silhouettes to choose from. There are some quirky signature prints as well. It is relaxed clothing which is perfect for a staycation but can be transformed into party wear with the right accessories," said Dutta, who is showing at Art in Life for the first time. And yes, this collection is also affordable. "CIMA Art in Life was a perfect fit for a collection that talks about freedom of attitude," added Dutta.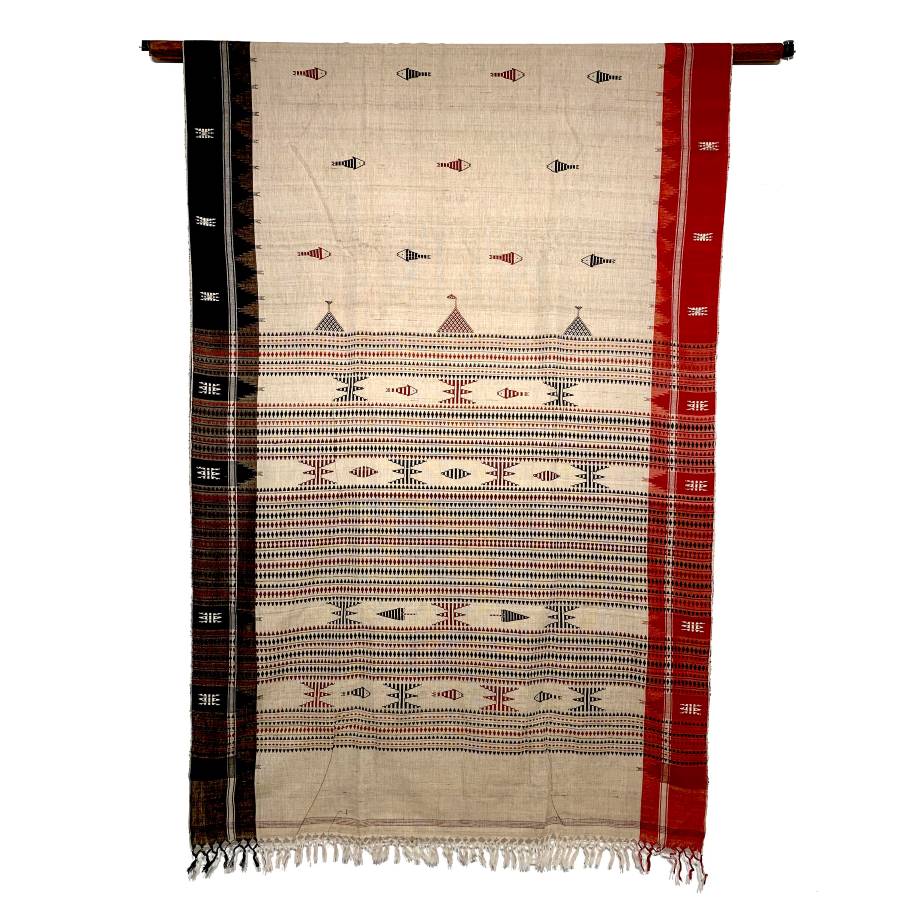 Parama Ghosh has made an exclusive collection of handwoven jamdani blouses this year for Art in Life in which she has used lace, hand-embroidery and the shabeki borders. Ghosh will have her usual Puja-themed collection as well, from the Kumartuli map on the sari to the Durga face on the blouse.
"With social distancing affecting tailoring, ready-made blouses will make a lot of difference to festive buyers. Art in Life has so many beautiful saris, and they can have the option of picking up blouses to match those as well," said Ghosh.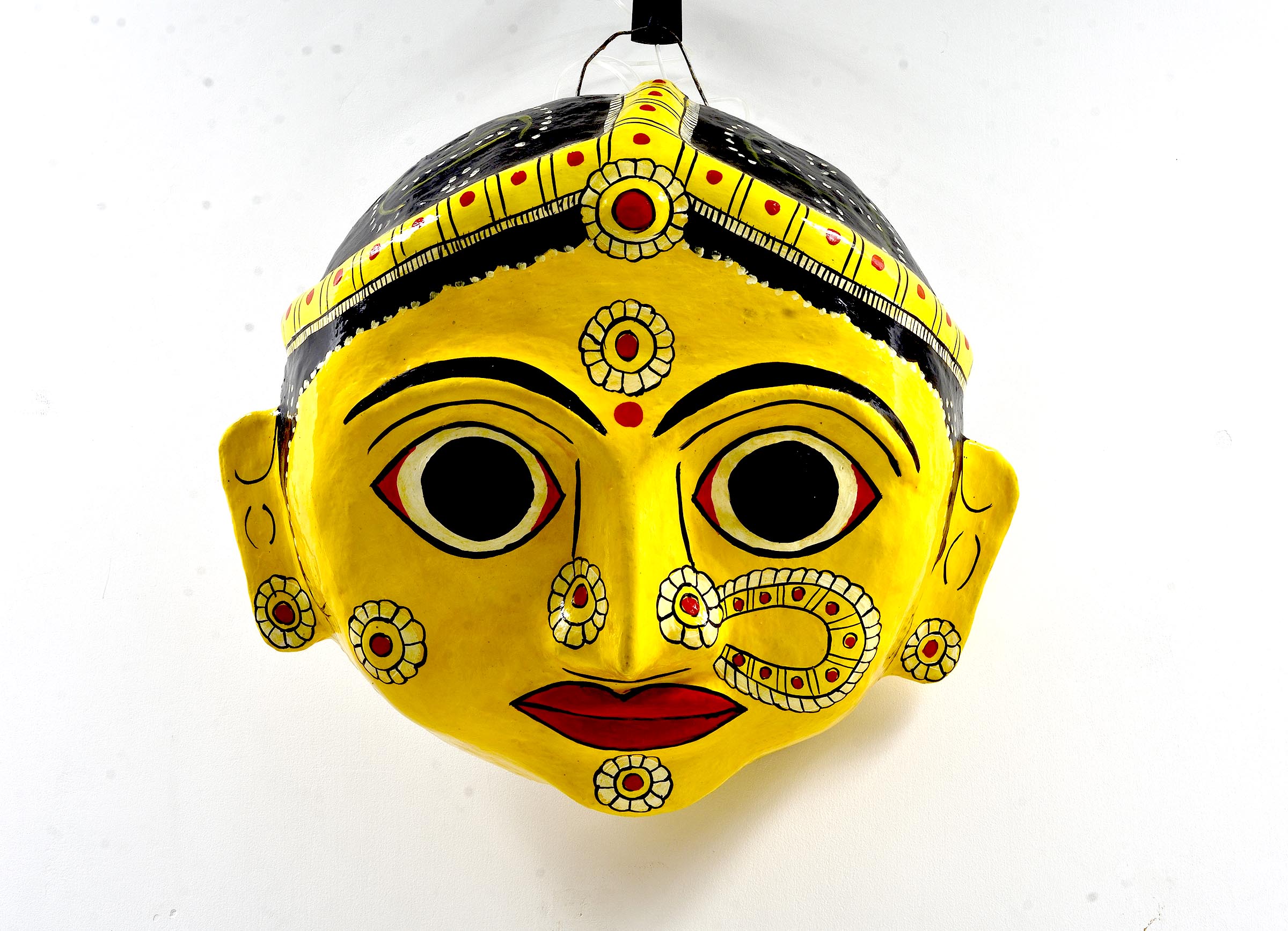 Handmade scarves and dupattas, bags and batuas will up your fashion game, as will the three-layered handmade protective masks made by NGOs as you mingle during the festive season. Men can choose from a range of silk shirts and kurtas.
Art in Life is also a chosen destination for those looking to spruce up their homes for the festive season with art and artefacts from across the country. There are handwoven dhurries and nomadic carpets, bedspreads and cushion covers. There are woven paintings from Kutch, masks from Bengal and the Andhra Pradesh-Kerala border, brass items from Uttar Pradesh and antique dokra pieces in the home decor section.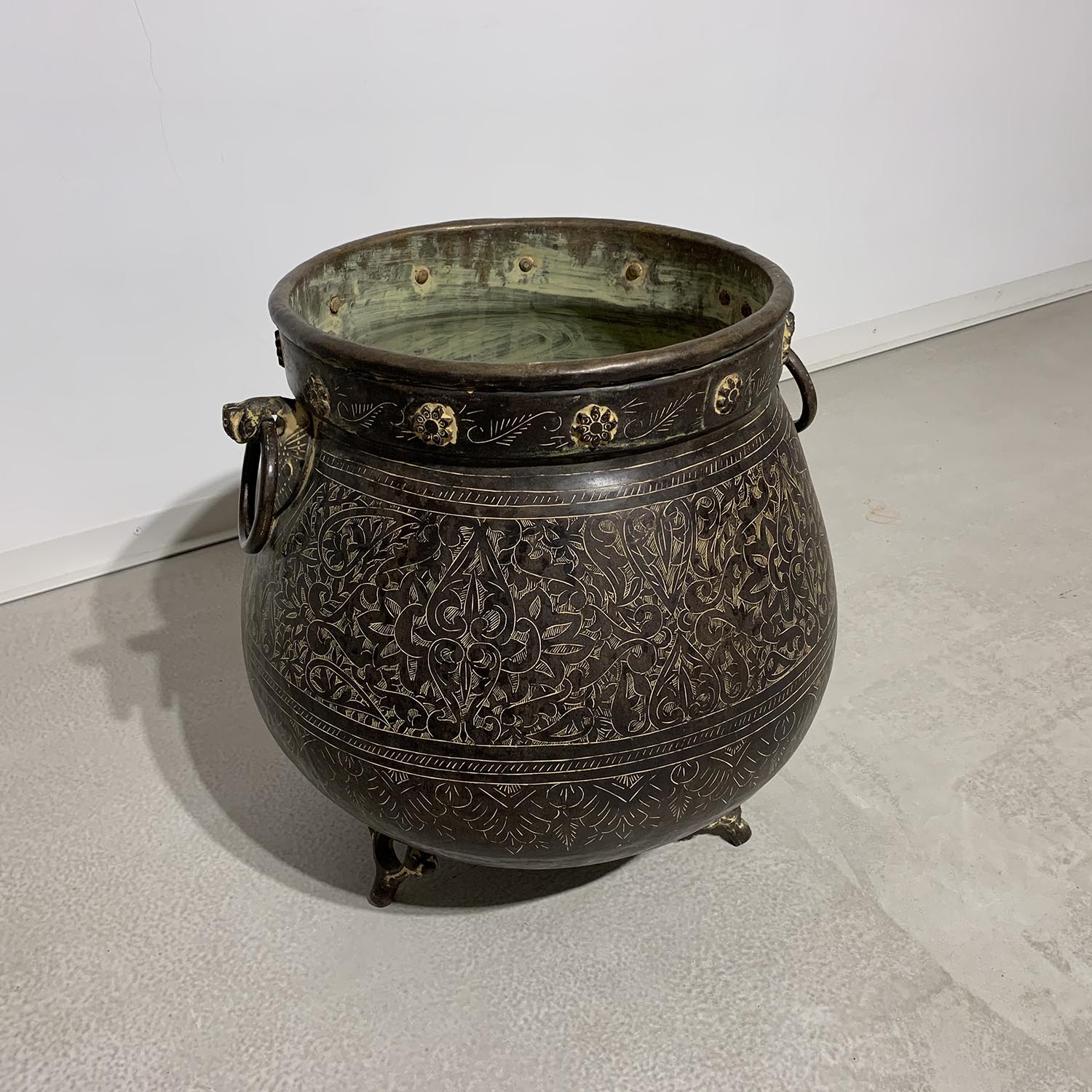 "Weavers and craftsmen all over India are struggling to make a living especially in these troubled times. CIMA has always aimed to promote and encourage traditional art and craft, especially those that are dying out and we will continue to do so," said Sarkar.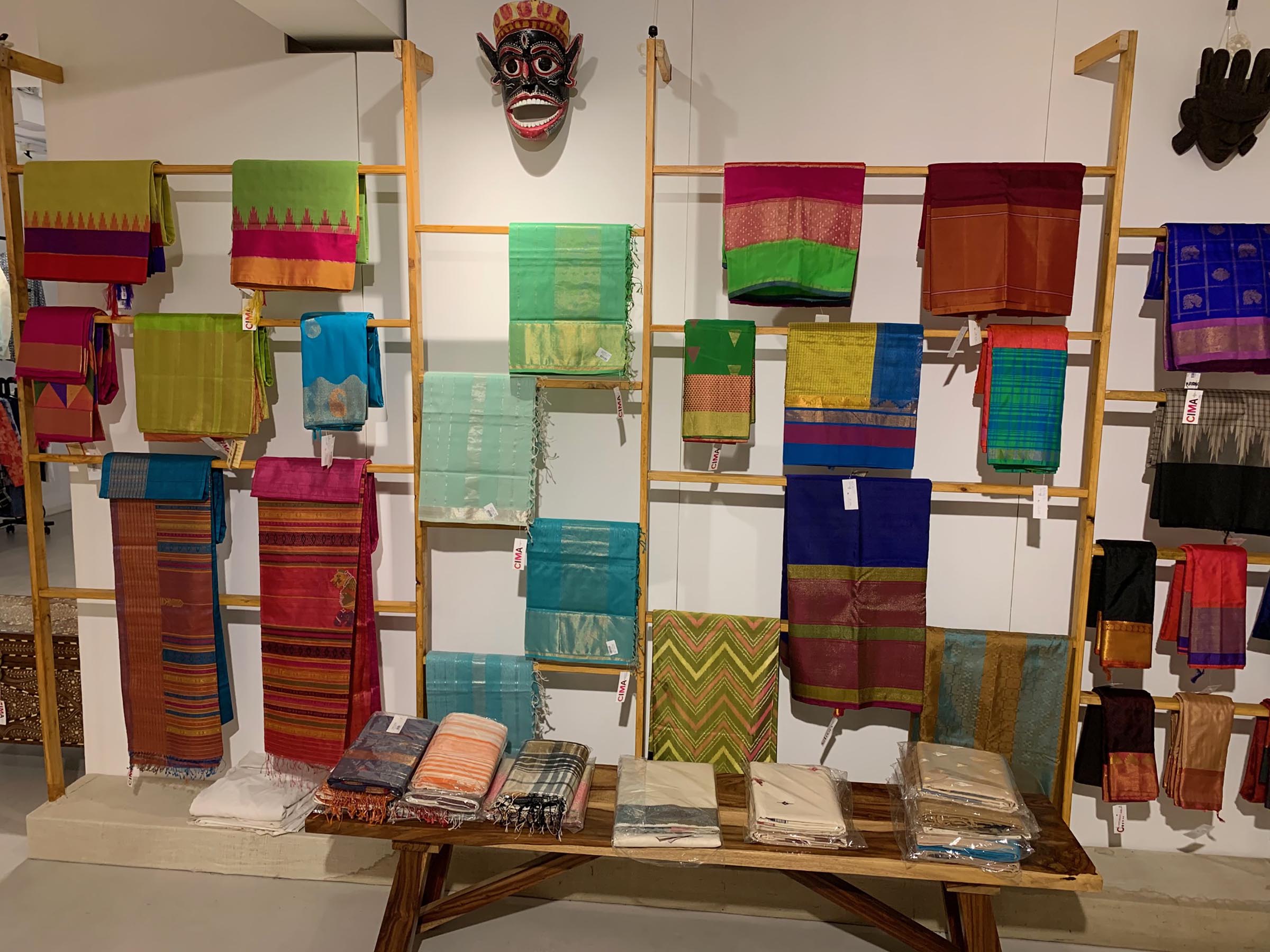 Exclusive and yet affordable, CIMA Art in Life is a festive bonanza for the stylish and the house-proud. You can browse and buy at CIMA Gallery from 11am to 8pm and Studio 21 from 11am to 7pm every day (including Sundays) in a safe environment with strict safety protocols and social distancing, or you can shop from the comfort of your home on www.cimadesign.in.