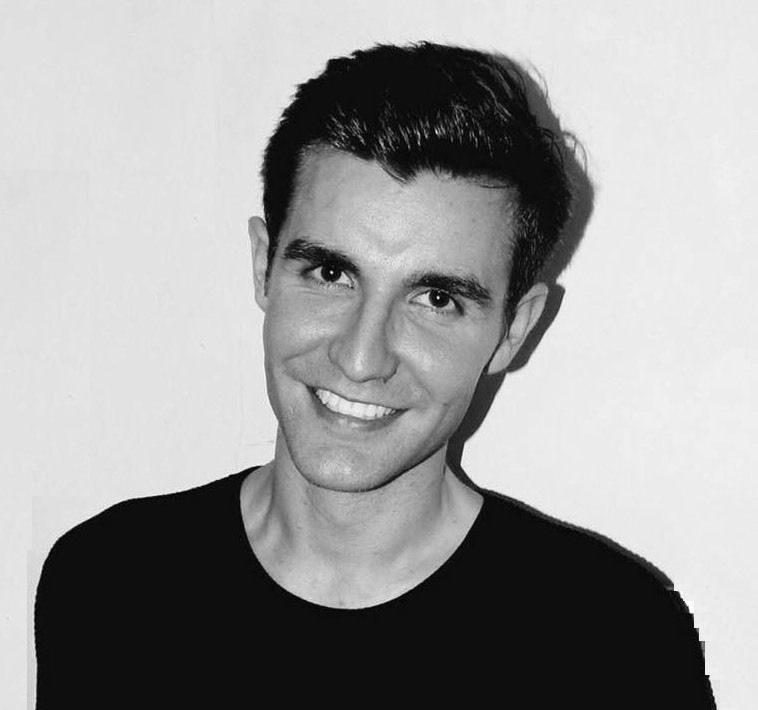 By Oliver Giles

October 13, 2020
Tycoon He Jianfeng is putting Guangdong on the cultural map with a major new art museum
A spaceship has landed in Shunde, an affluent county in China's booming Guangdong province. Rising from between office blocks and rows of luxurious suburban houses, a sleek, sprawling disc crafted from glass and concrete looks poised to shoot skywards. But it's not going anywhere: it's the new He Art Museum (HEM) founded by billionaire businessman He Jianfeng and designed by Japanese boxer-turned-architect Tadao Ando, whose calming blend of brutalism and minimalism is lauded worldwide. HEM opens to the public this month.
"When I saw the design for the first time, I was so surprised," says He, 53, who is the eldest son of He Xiangjian, the entrepreneur behind electrical appliances manufacturer the Midea Group, China's largest exporter of air conditioners. "We selected Tadao Ando because he is so experienced at designing galleries and museums: he has designed 88 art museums around the world."
See also: The He Art Museum, A Major New Art Centre In Guangdong, To Open This October
Outside The Comfort Zone
In some ways, HEM is not a classic Ando design. The architect has stuck to his preferred material of creamy concrete, but has abandoned the boxy forms and sharp corners that define some of his most celebrated projects, such as the Chichu Art Museum on the Japanese island of Naoshima and the Modern Art Museum of Fort Worth in the US.
"Every project of Ando is a challenge to the previous one," says He, speaking through an interpreter. For HEM, Ando found inspiration in the history of Lingnan, the area of southern China that roughly encompasses Guangdong, Guangxi and Hainan. "Ando did a lot of research on Lingnan cultural elements like traditional architecture and patterns, from which he selected the form of a circle in the end," says He. 
This engagement with the history of Lingnan was important to Ando and to He and his family, who have long called the region home. Patriarch He Xiangjian was born in Shunde in 1942 and it was here where, as a 26-year-old, he left his job as a farmer, pooled savings with a small group of villagers and with their collective ¥5,000 opened a factory making bottle lids. Under He Xiangjian's leadership, the company branched out into manufacturing fans, then other household appliances including air conditioners and washing machines. At the time of writing, the Midea Group has a market capitalisation of US$52.9 billion. With a personal wealth of nearly US$30 billion, He Xiangjian is listed by Forbes as the sixth richest person in China and the 36th wealthiest person in the world.
The generally low-profile tycoon was pushed into the international spotlight earlier this year when intruders broke into his family home and held him hostage. Details of the incident are murky, but Chinese state media widely described it as a kidnapping attempt and said the men were armed with explosives. He Jianfeng is reported to have escaped from the heist and swum across a river to raise the alarm, leading to police raiding the property 12 hours later and arresting five men. None of the family were harmed.
See also: Hong Kong's Richest Men 2020: 10 Billionaires Who Topped The Forbes List
Art Beginnings
As fascinating as the family's personal triumphs and traumas are, He Jianfeng declined to talk about his private life while discussing his vision for HEM, which he sees as a place to celebrate art from Lingnan. "As our family collection grew, we realised it is important for our hometown, especially for the next generations, to see how our culture has developed," says He, who is not involved in the day-to-day running of Midea and instead manages his own investment firm, Infore Holding Group.
"As the collection evolves, it continues to reveal the diverse visions and cultural phenomena from the late Qing Dynasty to the present. These are critical paths to establishing a global understanding of Guangdong heritage, which is very [important] to me." So far, He says, the family has spent ¥220 million on building the museum, excluding the cost of artworks.
The first work He bought for his personal collection was by Lin Fengmian, a 20th-century artist from eastern Guangdong. "It was about ten years ago. The painting caught my eye immediately," he says. "[After that] collecting gradually became a hobby. When I began to develop the museum and had the collection team on board, collecting became systematic.
A decade is a short amount of time to build up a museum-worthy collection, but He had a clear approach. He focused on buying local art, including ink-on-paper works by Gao Qifeng, Gao Jianfu and Chen Shu-ren, the legendary artists who launched the bright, colourful Lingnan School style of painting that redefined traditional Chinese art in the 19th century. 
See also: What Chinese Artist Liu Xiaodong's Paintings Reveal About Migration And Community
He simultaneously amassed a collection of Chinese modern art, including a dramatic oil-on-canvas seascape by Zao Wou-ki and a moody ink-on-silk abstract work by Zhang Daqian. Finally, He snapped up major pieces by international stars, including one of Damien Hirst's signature butterfly mosaics, a monumental spotted pumpkin sculpture by Yayoi Kusama and a large, erotic painting by Pablo Picasso. He bought the latter work, Hommes et femmes nu (1968), at a Christie's auction in London last year for US$15.6 million.
The family hopes this eclectic mix of art will help the museum appeal to a variety of visitors. "HEM is dedicated to showcasing our local culture to international audiences and presenting what is happening in the art world outside to local audiences," says He. "Visitors from first-tier cities—such as Beijing, Shanghai, Shenzhen and Guangzhou—and international audiences do not have to come to Shunde to see contemporary art because they have many opportunities to access those works. But for the local audience, they may not have so many opportunities."
Many Shunde residents, He says, are eager to learn more about art. "They have been looking for experiences in arts and culture, but the current cultural offerings haven't met their satisfaction." For locals who are more sceptical of the value of an art museum, He hopes to interest them by exhibiting art that reflects their daily lives.
"When one speaks of Shunde, most travellers think of its delicious food, which local people are proud of," says He, adding that the museum's inaugural exhibition, From the Mundane World, features a section dedicated to art about food. More broadly, the show explores how humans impact the environment, particularly in relation to China's rapid urbanisation.
See also: Tatler's Guide To Building Your Own Museum
Booming Art Scene
Once travel restrictions loosen, He is hopeful that people will travel to the museum from Hong Kong. "It is a day trip from Hong Kong: either you drive or take the high-speed rail and then take a taxi to us. Arrive for lunch and then spend the afternoon in the museum—I believe there is a real appetite for this. We also have hotel partners for those who do want to stay the night," he says. Eventually he hopes to welcome visitors from all the cities in the Greater Bay Area, which encompasses Hong Kong, Macau and nine cities in Guangdong.
Experts say He's commitment to the region's history makes the museum a unique attraction and a very different offering from the hundreds of other privately funded art museums that have opened in China over the past two decades. According to Museum 2050, a symposium platform that studies cultural institutions in China, the number of privately funded museums in the country tripled from 277 in 2009 to 864 in 2014. Dozens have opened since then.
"As a result, the HEM team have been able to learn key lessons from the private museums that have come before them about how best to develop public programming and audience outreach that makes sense for the region," says Nicole Ching, co-founder of Museum 2050. "HEM's incredible collection of Lingnanstyle ink art demonstrates their commitment to the very personal endeavour of supporting local culture."
See also: Museum 2050 Founder Nicole Ching Curates An Art Show For AucArt, "Re:orient"
HEM's future exhibitions are currently under wraps, but Museum 2050 is planning to host a symposium at the site in the coming months for museum professionals from around China. "The conference will be partially physical and partially digital," says Leigh Tanner, co-founder of Museum 2050, who explains the event will be themed around collaboration and creativity. "We will also seek to shine a light on the incredibly varied art scenes across different cities in China," she says. "There has been so much exciting development in the Greater Bay Area."
At the heart of this growing scene is HEM, with its eclectic collection of ancient and contemporary, western and Chinese art, all housed in Ando's striking, spiralling saucer. "Our social responsibility is to present excellent art and culture from other countries while staying true to our mission of representing our heritage," says He. "We hope to introduce outstanding international artists to China—and support more talented local Chinese artists to go global."
He Art Museum has just opened on October 1 in Shunde, Guangdong
See also: Director of Culture Chantal Wong's Guide To Art Galleries In Kowloon
---
Want to see more from Tatler Hong Kong? You can now download and read our full October issue for free. Simply click here to redeem your free issue. Please note, the free download is available from 5 October, 2020 and is valid until 31 October, 2020.