Arpita looks radiant in selections from Abishek Dutta's label Parole that produces clothing made by inmates of correctional homes
---
---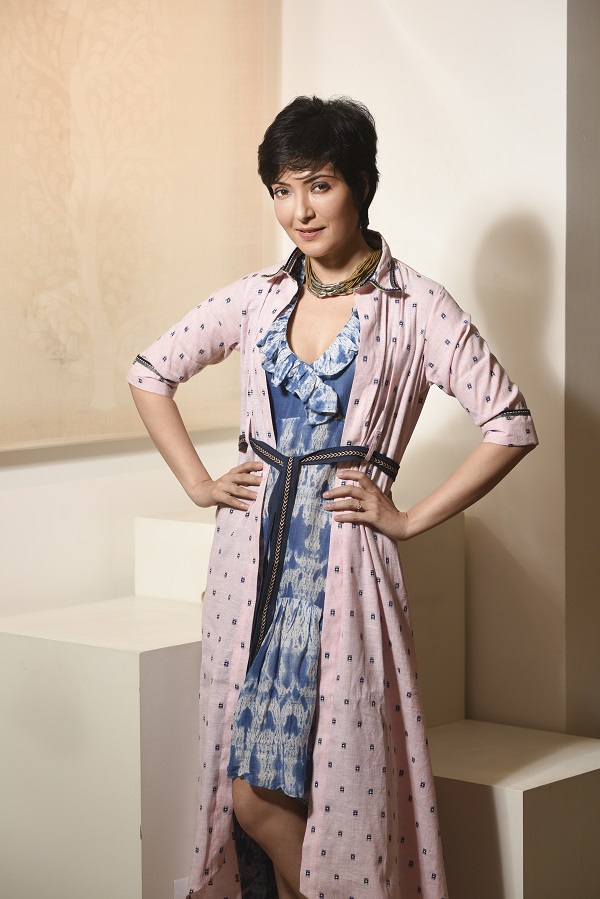 'Sustainable fashion' is the embodiment of the latest edition of Art in Life, CIMA's annual lifestyle exhibition, which is on until October 22.
From exquisite traditional weaves to edgy designer wear, this year it is all about sustainability.
One of the five designers displaying their work at Art in Life this year is Abhishek Dutta.
"Parole, the label that I am showcasing here, is a sustainable clothing brand produced by the inmates of correctional homes. It is not just sustainable in terms of fabric but also in providing sustainable livelihoods to the inmates," said Dutta, who is displaying his collection at Art in Life for the first time.
Cool, edgy and comfortable, Parole is aimed at the young fashion-forward crowd.
"Young people are not as aware of what is empathetic or sustainable clothing. They want something that is popular and trendy. They also have this concept that if it is a sustainable brand it will be boring, which is a notion I wanted to break," said Dutta.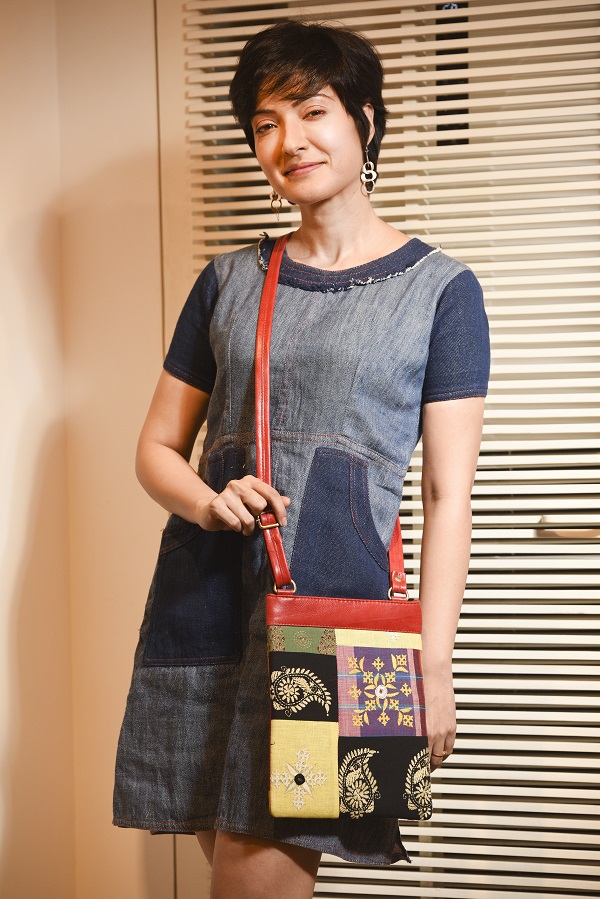 Parole has four segments — denim or the Denimatic collection; Print Raazi, which is all about prints; the Shibori collection, a line of handwoven linen Shibori; and a Chanderi collection, with handwoven Chanderi in pastel colours, launched especially for the festive season.
On display are dresses, T-shirts, jackets, skirts, shrugs and saris. The saris are from the Abhishek Dutta label with his signature digital prints.
Actor Arpita Chatterjee, (whose birthday happens to be today!) tried out four looks from Dutta's collection at Art in Life that are perfect for those who want to chill at home with friends and or jazz it up during a party this festive season.
Dutta's collection at Art in Life is not just sustainable fashion but affordable too, with everything priced between Rs 1,000 (for a set of three masks) and Rs 12,000 (for saris).
"We have kept the price points affordable keeping these difficult times in mind," said Dutta, who has been looking forward to an opportunity to showcase at CIMA.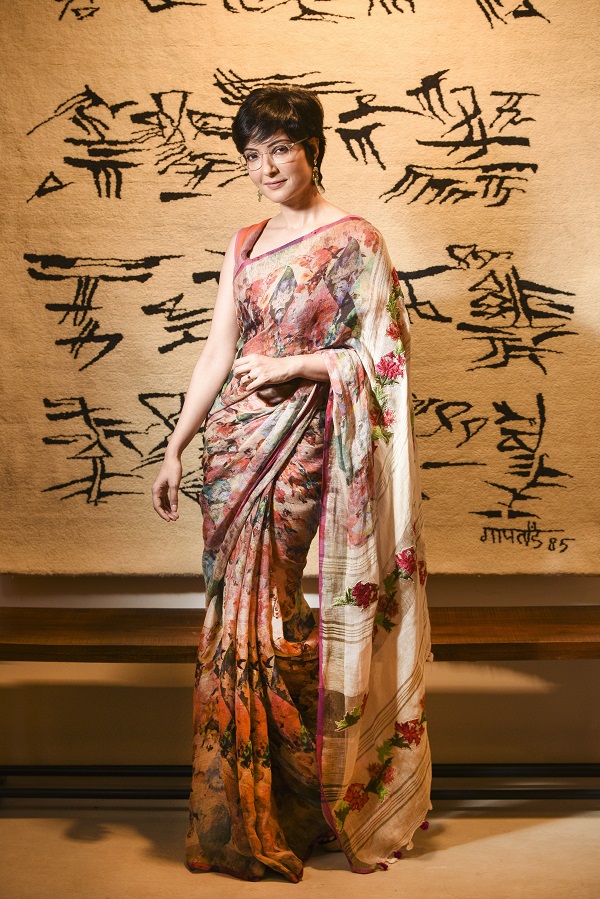 "CIMA is a place that celebrates art, and fashion, in my opinion, is also a part of art. Also, we have been talking about sustainability from the beginning, so what better than to be a part of an exhibition that celebrates sustainability!" said Dutta.
"My association with CIMA goes back a long way and I look forward to this yearly exhibition," said Arpita.
"I think they are pioneers as far as this sort of an exhibition is concerned. The clothes that are displayed here are very classy and match my taste. The range is varied and affordable too.  The atmosphere is very comfortable. It's spacious, so maintaining social distancing is easier," she said.