Ann Covington of Floral City closed her Florida Artists Gallery during the COVID-19 lockdown and does not plan to reopen it. Sue Primeau, who exhibits watercolors at Rainbow Springs Art in Dunnellon gallery, had to give up leading an art tour to Tuscany and Southern France.
Diane Cahal, a painter and photographer who also does dioramas and lives between Dunnellon and Williston, said she's dipping into her savings to stay afloat. And Kevin Jenkins, a copper artist from Homosassa who previously has had commissions from Sandals Caribbean resorts, no longer has commissions from Sandals because the resort business has dipped during the virus, Jenkins said.
On the other hand, artists like Bridget Hanley, president of the Rainbow Springs gallery, said she has picked up more art odd jobs than usual, including painting the backgrounds of shadow boxes for a collector of model dinosaurs and fossils. She's also painting an emu egg for that client.
The effect of the virus on area artists definitely is a mixed bag, with some reporting their earnings have dipped significantly, while others say most artists don't make a living from selling their art anyway. Some point out that being confined to one's home has meant at least some artists have had more time to create art, and more potential patrons have had a chance to stare at their walls and think about what might look good on them. And the virus is forcing at least some artists to turn to the Internet to see if they can generate sales there.
On a larger scale, the Art Center of Citrus County would have been able to pay off its mortgage on its facility on Annapolis Avenue in Hernando in the summer of 2021 had it not been forced to close in mid-March and not stage two spring season theater shows, according to the center's President Mac Harris. The theater performances are the center's major source of revenue. Instead of paying off the loan next summer, the center's board chose to restructure the loan so the note now will come due in five years, Harris said.
Meanwhile, the center has been open to individual artists since September. The Camera Club has been active, and a youth theater group is rehearsing for December performances of "Little Women," Harris said.
He said that although the center's season theater performances have been canceled, the center, nevertheless, has standing monthly expenses of $4,000-$5,000 for such things as the mortgage, insurance, and utilities, which includes keeping the air conditioners running to prevent mildew.
Jaye Baille, executive director of the Marion Cultural Alliance in Ocala, said the Alliance's view is "The virus has had a devastating impact on the arts, from event cancellations to donations, which are down. And there's no end in sight."
She said it's even difficult to plan for Spring 2021. Her organization had planned a "Ride for the Arts," a 70-mile cycling event originally set for May '21, but members felt the ride needed to be canceled.
"People aren't wanting to meet in large groups, even for sporting events," Baille said.
She said one positive that's emerged from the virus closures is that the Alliance's Brick City Center for the Arts in downtown Ocala now has an online gallery store.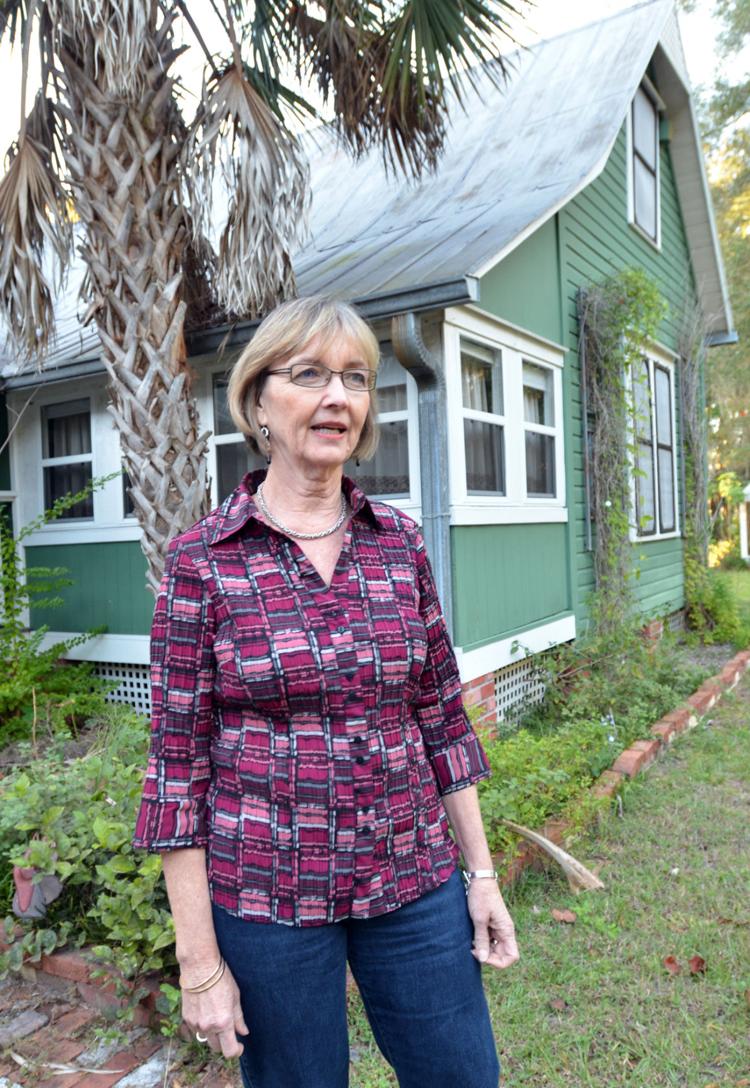 Ann Covington of the Floral City gallery, said she and her husband, Bill, are headed to South Africa, where they've bought a condo and will be near family. They plan to spend approximately six months in South Africa and six months in the United States, Ann said.
She said she and her husband are getting older and keeping the gallery open during the virus "wasn't worth the risk." A further spur, though, she said, was that she's been "horrified" at the way government has handled the virus and "that's when we started rethinking."
Ann, who was born in South Africa, said she has dual citizenship.
Alicia Lowe, a potter who's one of four artists who own the Coastal Art Gallery in Crystal River, said, "When the virus came along, after the initial shock of, 'Oh, it's going to kill us all,' we discovered that life goes on, whether it's the virus, the election, or a hurricane." Her gallery was closed for 2½ months. The artists got a grant from Square, their digital payment processing company. The women's landlady also gave them a break on the rent, Lowe said. The women, in turn, helped the artists who rent space from them, she said.
She said that fortunately, she and the other gallery owners are "older and we don't depend on this as our sole income. We do this out of the love of doing it. … We make stuff and can't stop doing it."
Not only artists but also art educators have had to adjust to the changes the virus has wrought.
Associate Professor of Art Tyrus Clutter, at the College of Central Florida's Ocala campus, said teaching art online has unique challenges. His art history and art appreciation classes aren't nearly as hard to teach online, he said, as are his hands-on beginning drawing and basic design classes.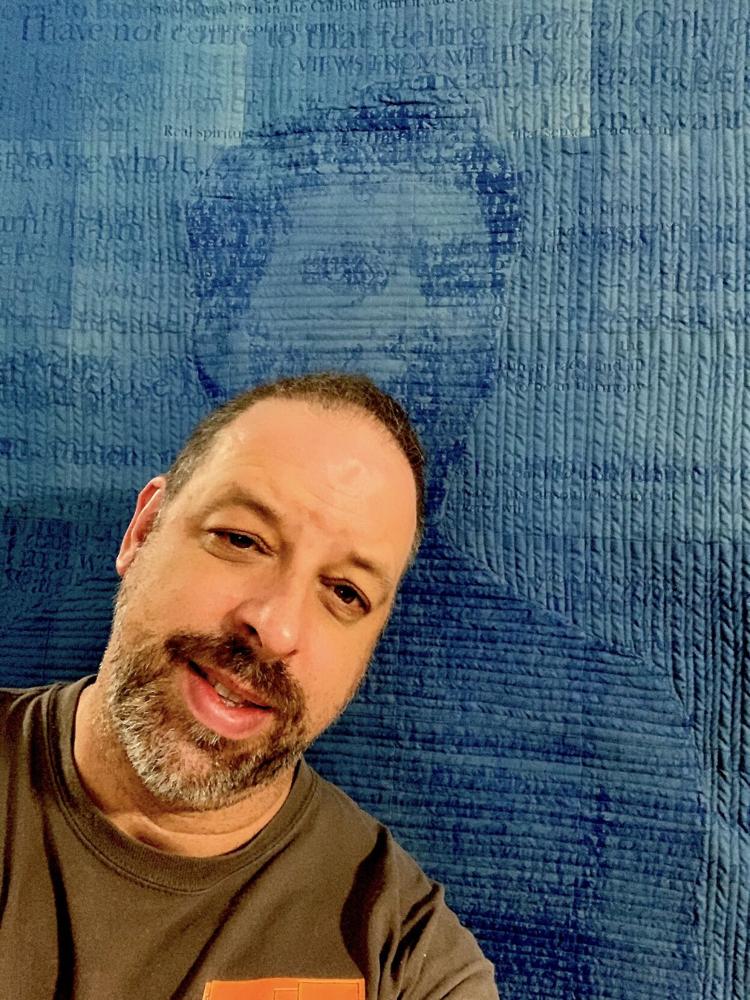 In Spring 2020, he faced a challenge when he was teaching a figure drawing class with live models who sometimes were nude, he said. When the school shut down, Clutter had to scramble to decide how to help his students finish the class.
He said he searched online and surprisingly found models on YouTube and Vimeo that were appropriate for his students to use for their drawings.
Clutter said he has had to create demonstration videos, which are time-consuming, and his students have had to photograph their work in order for him and fellow students to see and critique the projects online. Although the students' inclination is to photograph their work at midnight when they finish their assignments and to use the equivalent of "one overhead lightbulb," Clutter said he's had to instruct his classes how to photograph their work and upload the digital files to their best advantage.
Moreover, students who use tablets and phones as their Internet tool are at a disadvantage in viewing art images and other classwork, according to Clutter.
For him, "Teaching online is at least three times as much work," he said.
In keeping with a theme of the times, the College of Central Florida's Webber Gallery in Ocala had an exhibit through September, "Masks and Makers," of handmade personal protective masks, Clutter said.
Meanwhile, Clutter's counterpart, Michele Wirt, professor of visual arts and humanities at the College of Central Florida's Lecanto campus, responded in an email that even before the virus, many art students were gravitating toward the digital arts, and if anything, the coronavirus is pushing even more students to focus on digital arts.
She wrote that staying at home "means more time to make art (or craft) …"
Although the Art Center of Citrus County has been open since September for the members of its art clubs, many members "don't feel safe coming in," said Executive Director Dianna Haynes.
"Most are retired, age 65 and up, and they're the ones most worried," Haynes said.
The virus hasn't stopped many of the members of the center's Camera Club from participating in the club's online membership meetings, or in its online photo challenges. For example, members were challenged for May to contribute up to eight of their best images illustrating the topic, "Old, Rusted and Overlooked." The entries are posted online at: https://citruscountycamclu.wixsite.com/citruscameraclub/old-rusted-and-overlooked
The club's Chairman Jim Houle, who also is vice president of visual arts at the Art Center, said Camera Club members also have been meeting for field trips of just eight-to-10 people. In July, they visited Liberty Park in Inverness one evening to photograph such things as the lights, dragonflies, and other insects. Club members also have taken excursions to Sholom Park botanical garden in Ocala and Nature Coast Botanical Gardens and Nursery in Spring Hill, Houle said.
He is not aware of any photographers who have had trouble selling their work because of the virus, he said, but stressed that his club members "just do it for the joy of it. The group is not for commercial photographers."
He said he and his wife are in their mid-70s and are "definitely concerned about the virus."
Nevertheless, photography is "a solitary pursuit," he said, recommending that photographers use this alone time to "study your art. Nothing is stopping you from studying how to do anything from portraits, to landscapes, to macro."
Over at the new NoMa gallery in Ocala, painter, diorama creator, and photographer Cahal said many of the artists at the gallery have taken a financial hit because of COVID-19. She is one of the organizers of the gallery and is on its board.
NoMa, which is underwritten by arts patrons Lisa and David Midgett, opened in August as the "pop-up" art project, the ArtCastle, to give invited artists a temporary studio space and respite from the virus, as well as from the economic toll of paying a gallery exhibition fee, according to Cahal and others.
Jessica Carter, who is a mixed-media-collage "emerging artist" in a program sponsored by Fine Arts of Ocala, was invited to work and exhibit at NoMa. She said she's found she and other NoMa artists are "bouncing ideas off each other. … There's great camaraderie. We're all in this. There's no competition. We really boost each other." Carter also is a third-grade math and science teacher at Dr. N.H. Jones Elementary School in Ocala.
Watercolorist Sue Primeau at the Rainbow Springs gallery said not only did she have to give up leading an art tour to the Tuscany region of Italy and to Southern France, she also found that all of the art festivals in which she participates were canceled this year, and all the art classes she teaches were canceled.
"Fortunately, I don't need to rely on this for an income," she said.
Homosassa copper artist Kevin Jenkins, known for his large, colorful fish and other marine sculptures, said he was in the process of selling his studio on West Yulee Drive in Old Homosassa about the time the virus hit. He said he's participated in many art shows but wasn't going to be in any this year and decided now might be a good time to explore new horizons.
Although many artists "don't do it to make money, I was one of the fortunate ones," he said.
He made some money selling his studio, he said, but many of his commissions, such as with Sandals Caribbean resorts, have dried up. Nevertheless, Jenkins said he plans to build "something with really cool architecture" on property he owns about 100 feet south of his existing studio.
As Jenkins sees it, "The virus sort of collided with our new way of ordering things off Amazon." He said people don't want to go out, and the art shows have been canceled. The virus will thin the ranks of artists, he said. Those artists who adapt to the online world may survive while "most of the old ones will give it up," he said.
Jenkins predicted that when the virus is over, "There will be a lot who want to buy from artists. That 'Made in America' thing is great for artists," he said.
Harris at the Art Center of Citrus County said the center is considering hosting a virtual art show and online art demonstrations that might appeal to both artists and a broader audience. The center has a team of 10 people exploring ways for the center to provide interesting activities that also might produce some money during the virus, he said.
Running the center "is not like a club," Harris said. "If you have a club, you can shut it down. We can't just close our doors. Our expenses go on and we have a four-acre campus.
Life would have been a lot easier if this had happened a year later. Our mortgage would have been paid off," he said.
When the theater closed in March, the center refunded the remaining season ticket money to all who requested the funds. Many ticketholders donated their money to the theater or rolled the money over into tickets for the following season, Harris said. One patron even donated his government stimulus check to the center, Harris said.
He said he's been touched by how generous patrons have been in making donations to keep the center running. "You realize that this matters to people, that what you're doing matters to people," he said.
He encouraged anyone who'd like to donate to the center to send a check to 2644 N Annapolis Ave. Hernando, FL 34442.