"Sham Shui Po has always held a special and iconic place in my heart," shares British-Chinese fashion designer and Phvlo (a fashion design platform promoting sustainability through upcycling) founder Johanna Ho. "It is one of the poorest areas in HK, yet the energy and vibrancy of its community are also what makes it a unique part of the city that you simply cannot find elsewhere," she adds. 
Johanna Ho
"In a way, Sham Shui Po kind of chose us," explains Johanna. "I was just really going to put up a tiny studio, like more on design and sustainability, but then one thing led to another, Hatch (a local NGO dedicated to training underprivileged women and youth from the local community) called us up and introduced us to the owner of the building," she adds. Then Phvlo Hatch was born, a three-level renovated old textile shop housing a sustainable coffee shop on the ground floor called Colour Brown, and an upstairs space dedicated to an exhibition, atelier, and workshop area for Phvlo and Hatch. The upstairs' creative space holds regular exhibits, workshops, events, and is frequented by creative minds interested in fashion, film, music, as well as art and design.
Phvlo Hatch's workstation
They opened in June 2019 during the start of the protests in the city, and it proved very challenging, but they were able to weather the storm and are still managing the challenges of the pandemic. "The pandemic has stalled many of our initial plans, especially our physical events and workshops," Johanna explains. "Some of them have moved online, like our education and mentorship programmes, but nonetheless, it has not deterred us from moving forward, in fact it has given us more of a boost in what we have always been striving for – a change in how we want to live our lives and, our beliefs, not only in sustainability but to slow down, reset our values and rebuild the world around us," she adds. 
Phvlo's exhibition space
"In terms of education, we choose to do things that are a bit more on the taboo subject." Their exhibition and workshops aim to be a platform to create dialogue and break through barriers. Last September they collaborated with Happeriod, another Hong Kong-based NGO founded in 2014 by Zoe Chan with a mission to destigmatise menstruation through education, awareness workshops and alternative products that promote body autonomy. Together with Phvlo they held workshops tackling eco-friendly feminine products and an exhibition that features art installations that poke fun at menstrual taboos, and aim to confront and subvert stigma around menstruation. During the Mid-Autumn Festival, Phvlo collaborated with NuDD (Nude, Drink & Draw) for a seven hours life drawing marathon featuring live nude models posing for artists. The event also held an exhibition of the artists' works and an educational session about the experience with the artists and models.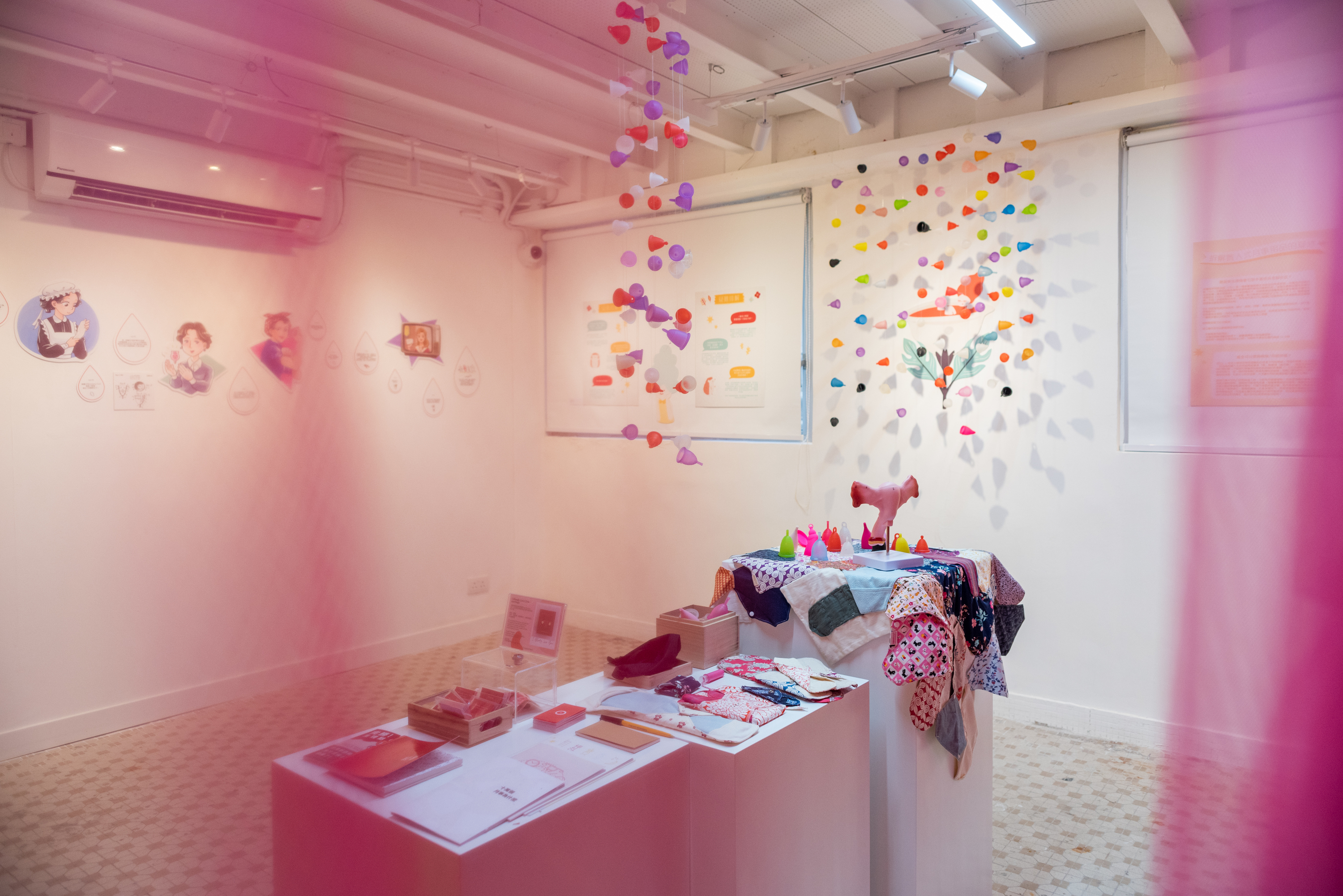 Happeriod's pop-up and exhibition at Pvhlo Hatch
Phvlo x NuDD – seven-hour life drawing marathon
"In Sham Shui Po, there have been talks of urban renewal, and many niche cafes, small restaurants and shops have since opened, yet for those of us who are born and raised in HK and the neighbourhood of Sham Shui Po, we feel protective over its historical backgrounds," says Johanna. "We believe that urbanisation and modernisation do not need to wipe out the old, we need to teach the next generations to embrace history and traditions, as without them, we are not what we are now," she ends. 
Follow Wontonmeen and Phvlo Hatch on Facebook to get updates on events and other current activities.