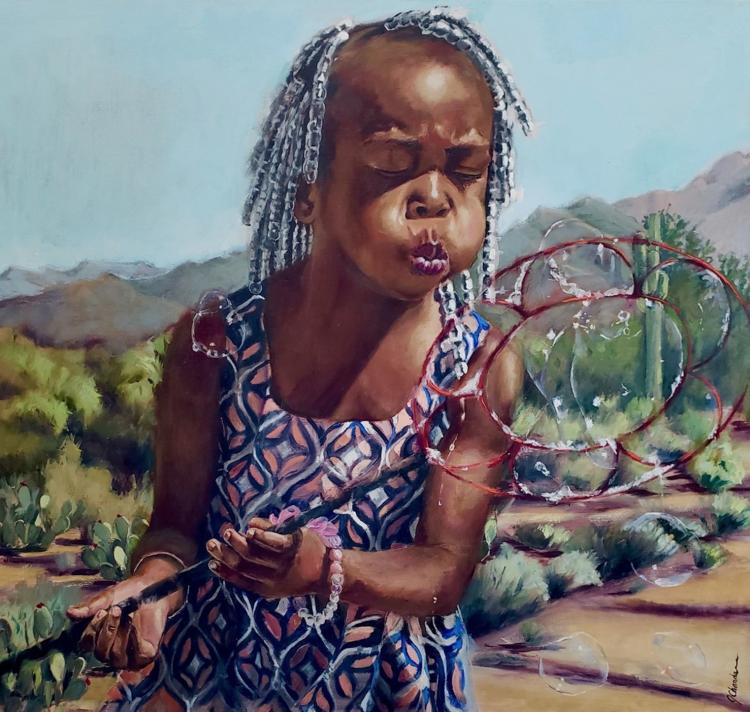 When Jacqueline Chanda was about 7 years old, she drew a picture of her mom — and it actually looked like her.
"She was like, 'Wow, you're really good,'" Chanda says.
For birthdays and Christmas, her parents would give her art supplies. She eventually turned her garage into an art studio, even making and selling greeting cards as a teen.
"It was always a part of me," says Chanda, who grew up in Detroit and now lives in Tucson, where she creates original oil paintings that capture everyday life.
When thinking of college as a high schooler, Chanda went back and forth between majoring in math or art. She made her decision after receiving an art scholarship.
Chanda went on to study art at UCLA and then spent seven years studying in France.
When returning to the United States, Chanda taught at a number of universities. For 27 years, Chanda worked as an educator, professor, researcher and administrator.
"In the back of my mind, I was like, 'When are you going to do your art? When are you going to do your art?'"
When Chanda moved back to Arizona in 2014, she decided to become a full-time artist.
Read more here. Find Jacqueline Chanda here.